SAVE JAMAICA'S WORLD HERITAGE CLIMATE CHANGE SITE
Letter to the Jamaica Daily Gleaner and the Jamaica Observer
Thomas J. F. Goreau, PhD
President, Global Coral Reef Alliance
Dear Sirs,
The Bengal cliff of the Dry Harbour Mountains between Discovery Bay and Rio Bueno is the most important site in the world showing the effects of global climate change. Here you can most clearly see past, present, and future climate changes. Jamaica's unique global landmark is about to be dynamited and sold abroad as white powder.
Photographs of this site are in the classic textbooks of coastal geology and climate change, I show them regularly at the United Nations Convention on Climate Change Conferences because they open eyes and minds like no other place. I have looked all around the world, and found none as revealing.
I grew up at the Discovery Bay Marine Laboratory. After Independence my father, Professor Thomas F. Goreau, founder of the UWI Marine Science Program, got the entire area protected in the first National Environmental Management Plan. I have repeatedly asked Jamaican Governments to apply for it to be the first UNESCO World Heritage Site for Global Climate Change, without response.
It would be a crime against Nature and future generations around the world to destroy this unique and irreplaceable landmark of Jamaican history that the entire world so badly needs to learn from.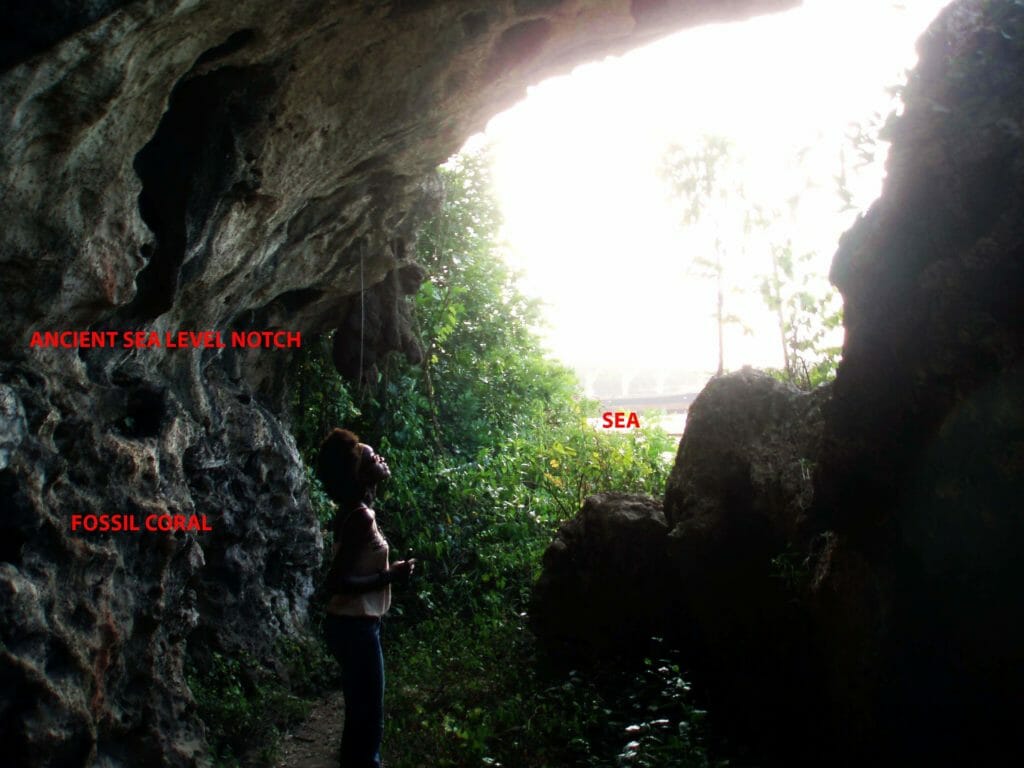 The ancient sea level caves at the base of the Bengal cliff clearly show the sensitivity of global sea level and temperature to carbon dioxide. Photograph by Thomas J. F. Goreau.
Sincerely yours,
Thomas J. F. Goreau, PhD (Harvard)
President, Global Coral Reef Alliance
Previously Senior Scientific Affairs Officer for global climate change and biodiversity, United Nations Centre for Science and Technology for Development, and Scientific Advisor to the Negril Coral Reef Preservation Society, Negril Environmental Protection Trust, and Portland Environmental Protection Association
37 Pleasant Street, Cambridge, MA 02139, USA